If you're new to Grounded, you might want to look at these tips and tricks before you start.
When players start Grounded, they have nothing, so they have to learn and change quickly if they want to stay alive. It's a fun, difficult, and immersive open-world game that may remind some players of old sci-fi movies like Honey, I Shrunk the Kids or The Borrowers. New players may want to know what to do first when they start the huge sandbox game, and people who have been playing since before the 1.0 full version came out on September 27, 2022, may want a reminder.
Even though there are goals in Grounded, players are free to explore the garden in any way they want. Here are some tips and tricks to help players stay alive and move forward.
Cook For Better Ways To Heal
With the 1.1 changes to Grounded, players can kill creatures with a spicy weapon, like the Spicy Coltana, and get cooked meat or cured meat. But it can take a while to get much better weapons, and since bugs are always around the corner, you need to learn how to make the fastest ways to heal in Grounded to stay alive.
Fiber wraps can be made by new players to help them heal, and it's best to always have a lot on hand. When players get the oven and smoothie station, they can make better food like Gnat Roast and Green Machine smoothies that recover more hunger and health. It's important to get the recipes for these cooking tools as soon as possible.
Build Up To Reach New And Secret Areas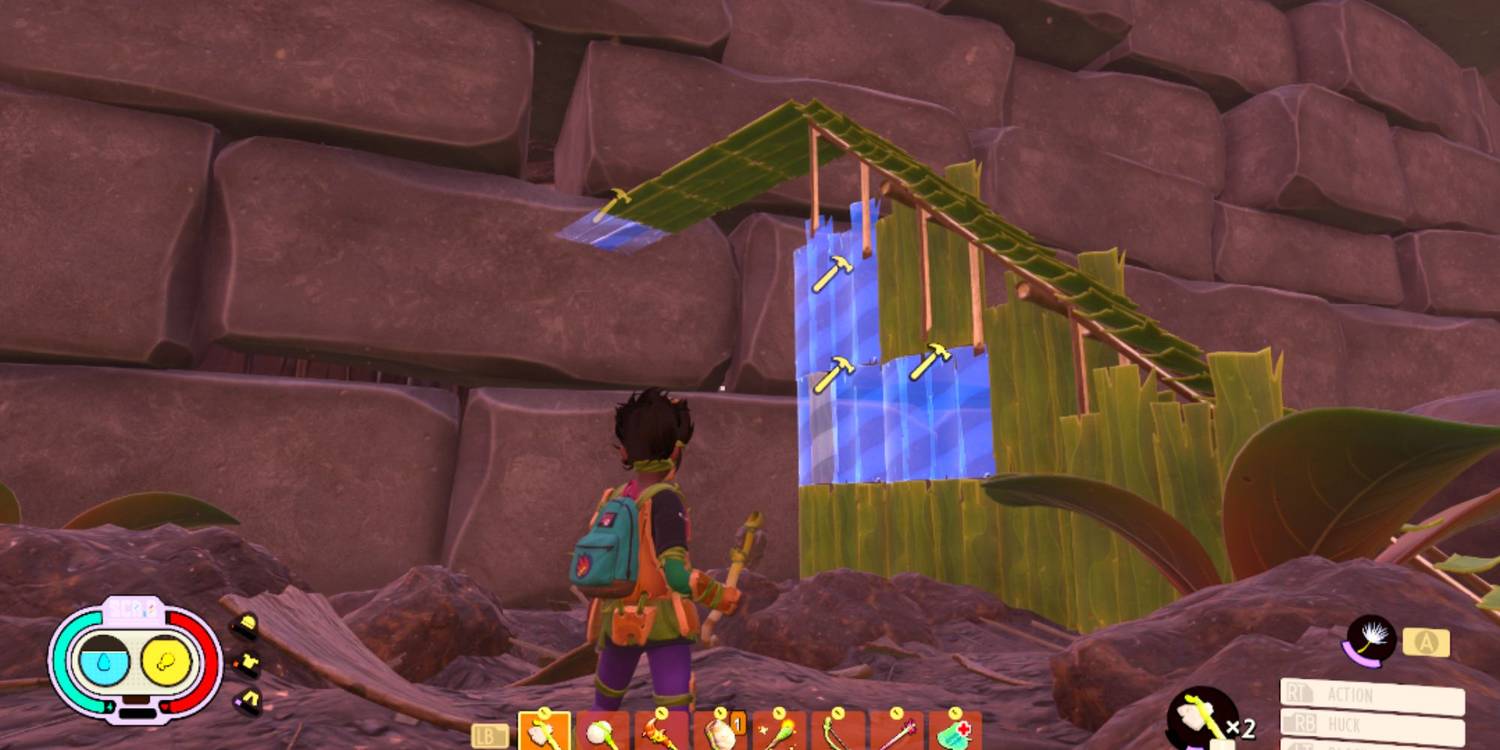 In Grounded, players often have to build to get to new or secret places. This is how they move forward in the game. For example, there are different ways to get to Grounded's Upper Yard, but the most reliable way is often to make steps out of grass and weed stems.
Players should also look for places where they can build up to get to hidden or secret areas, like the secret lab where Grounded's Pinch Whacker, a powerful higher-tier tool that can make it easier to deal with bigger bugs in the yard early on, is kept.
Make A Bow And Better Tools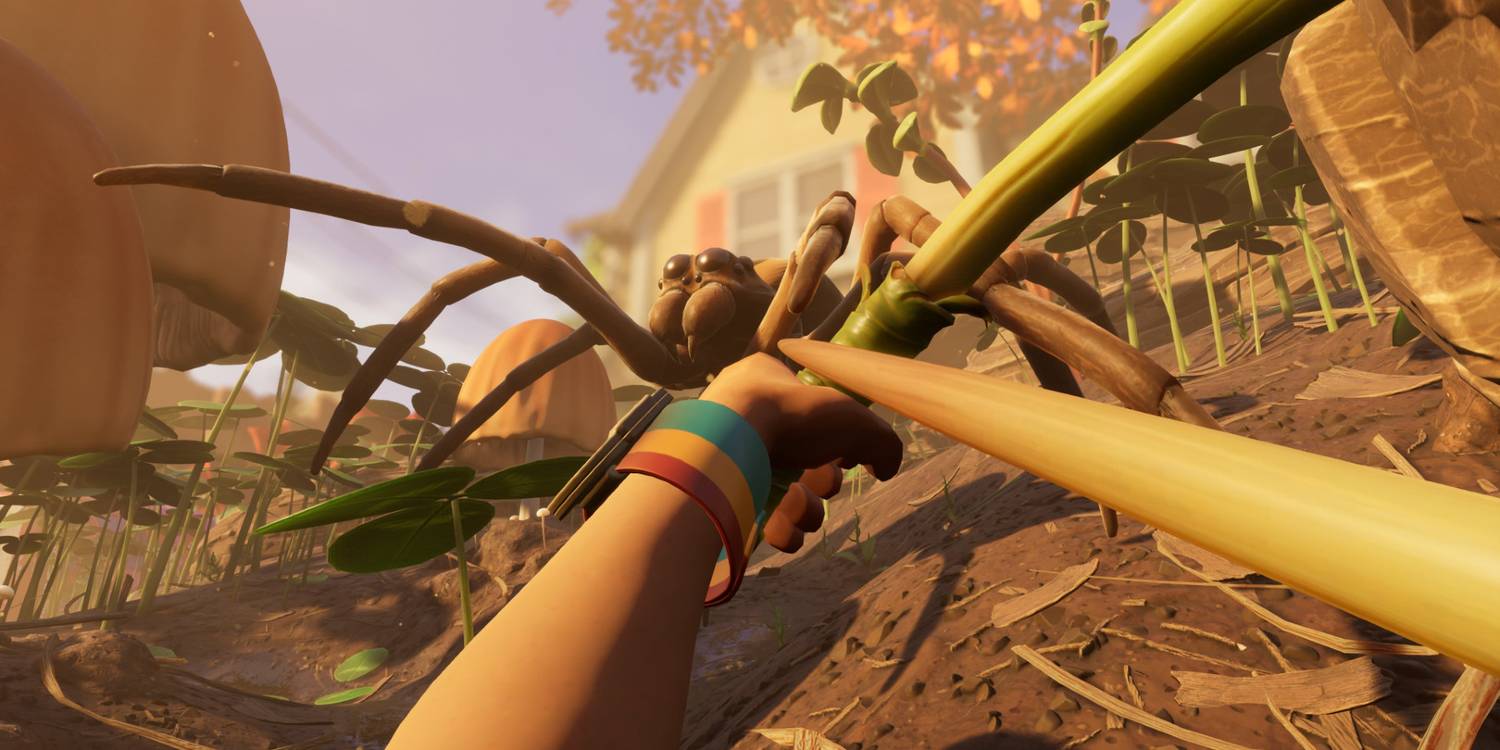 Making a bow and arrow is a great early tool because it lets players fight tough bugs like Wolf Spiders from a safe distance. This is a good way to avoid getting hurt by dangerous bugs like Wolf Spiders. It's a useful tool for players who like to sneak around, and as the game goes on, players can get better bows, like the tier 2 bug bow. As long as players have a lot of arrows, like thistle arrows, it can make battles easy.
Prioritizing making a better axe and hammer, like the Insect Axe, is also important for digging better materials, so it's a great place to start to move forward faster.
Build Zip Lines To Get Around Fast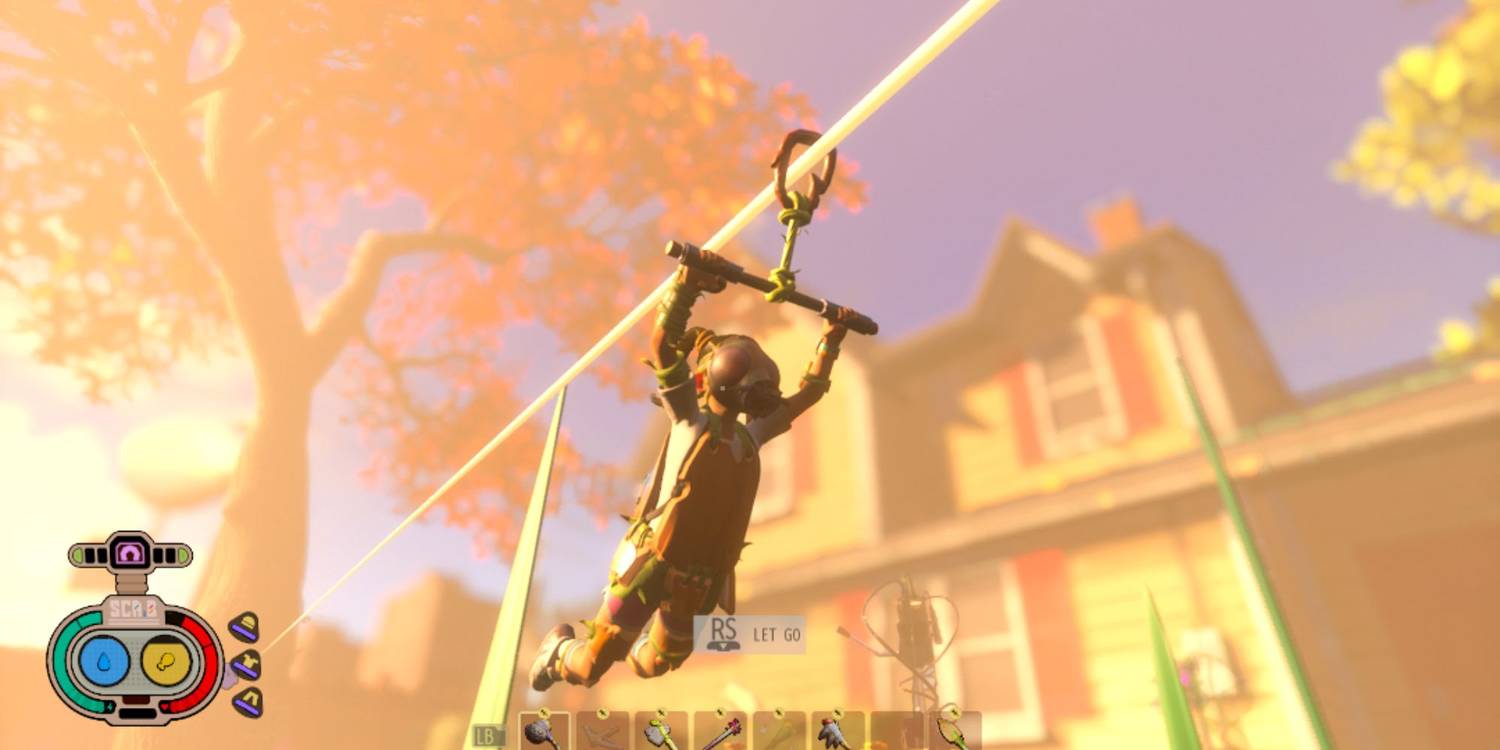 The zip line recipe is one of the best BURG.L recipes to buy first, especially when built on a base high up in the Great Oak Tree, which is one of the best base sites in Grounded because it is in the middle of the yard. Players can build a high grass structure around the tree and connect it to all four corners of the yard with zip lines. This lets them move fast and safely over large areas.
Once the 1.1 updates were installed, you could use the ZIP.R to go up the zip lines, making them easier to use. This got rid of the long and possibly dangerous trip back to base.
Keep Tabs On Food And Water Levels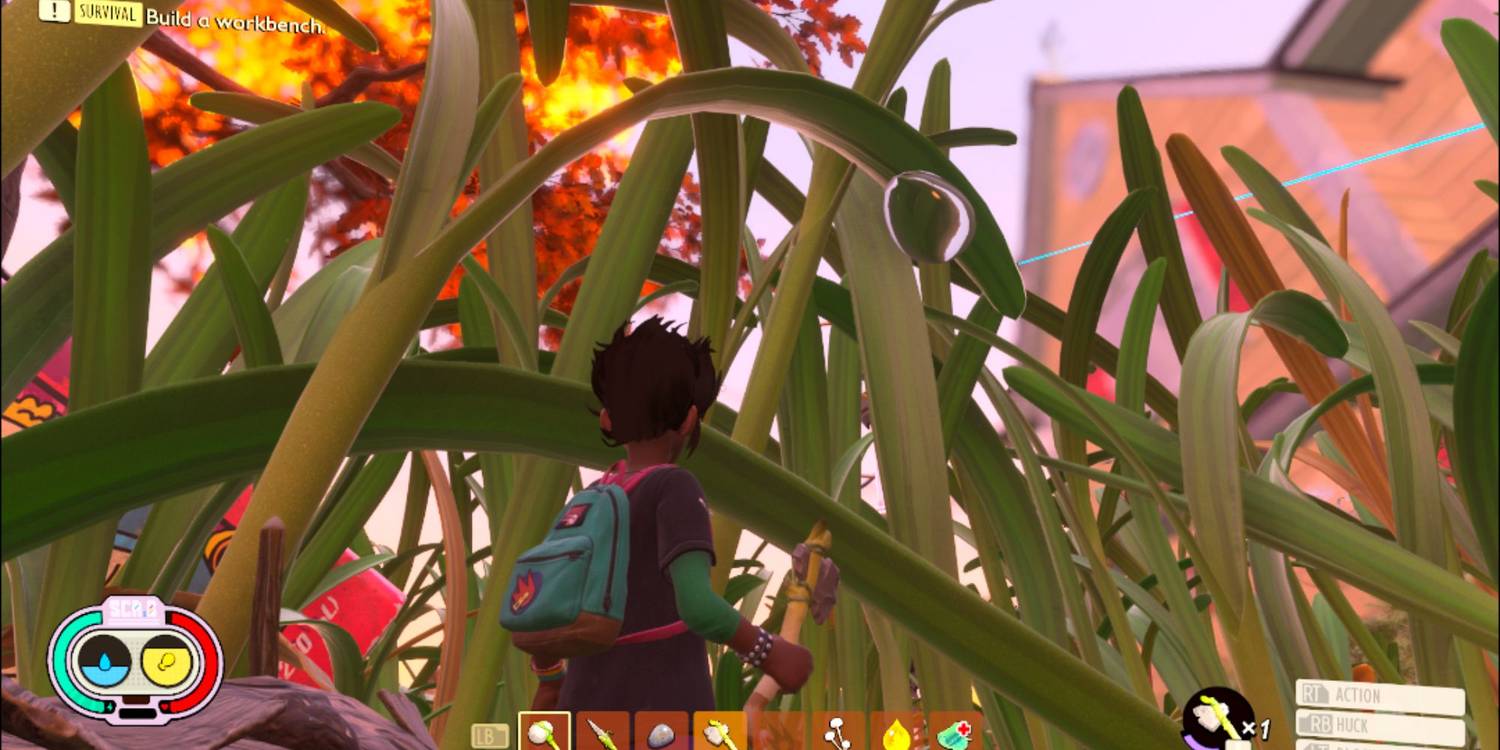 In Grounded, getting food and water is often the first thing you need to do to stay alive. Even if it's tempting to drink the nasty stuff, the player character's health will drop quickly if they do. Dirty water should only be used in a pinch. It's easy to forget to check on food and water, so it's important to do so, especially before players make a water canteen and storage.
The best places to get food are the juice box and the mushrooms that grow near the Mysterious Machine, but the amount of food is always changing. It's important to keep looking up for water drops hanging on the grass and punching or chopping the blade until they fall. Just be careful that the drops don't get lost in more water.
Avoid Spiders And Exploring At Night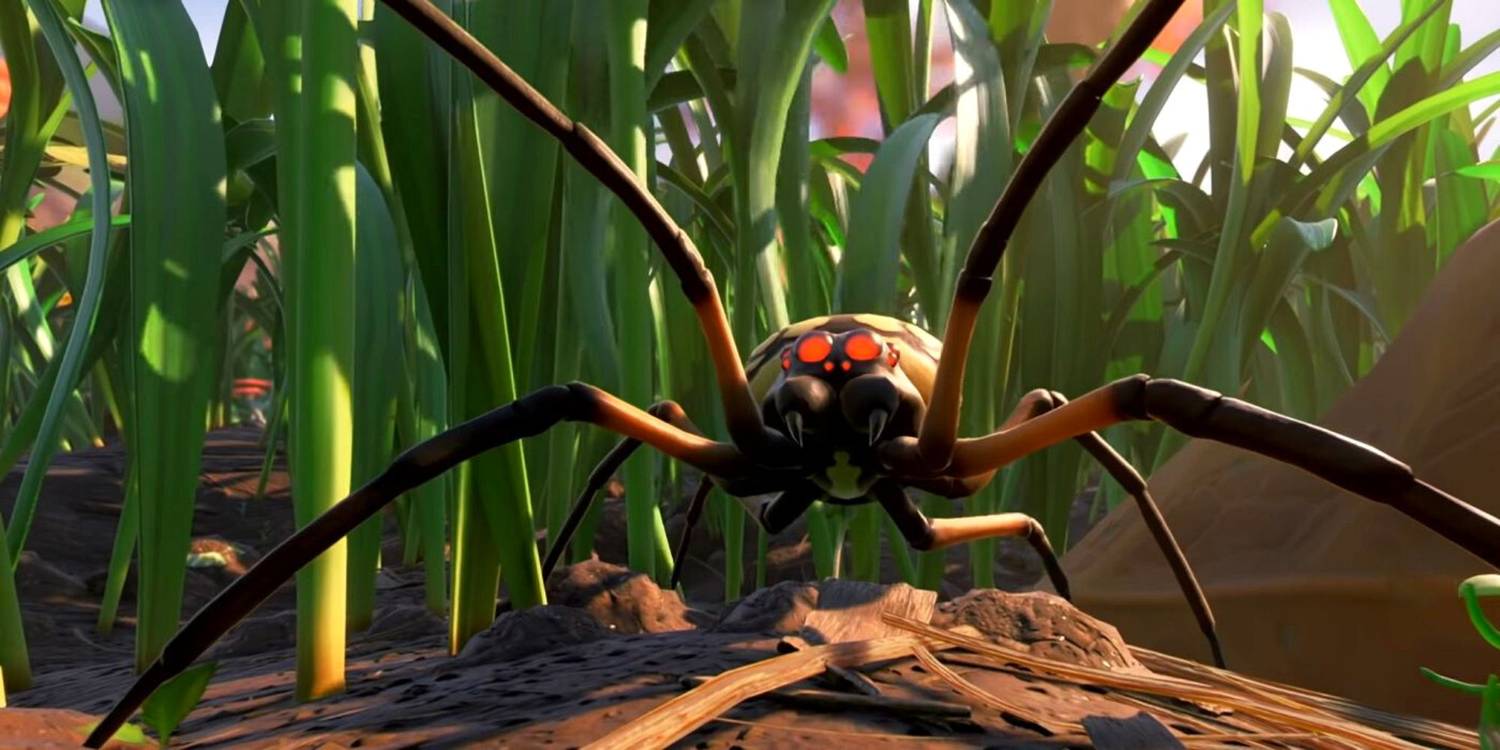 A good tip for new players is to stay away from spiders and explore during the day. Some of the hardest bugs in Grounded, like Wolf Spiders, have powerful attacks and move around at night. Spiders like to hang out in the dry grass and near the Great Oak tree, so it's best to stay away from them until players get better armor, guns, and other gear.
Most of the resources that new players need can be found near or near the Resource Analyzer base, so they don't have to go too far to find them. Also, it's best to only travel during the day until players craft a torch and better gear that makes traveling at night easier.
Leave Ants And Ladybirds Alone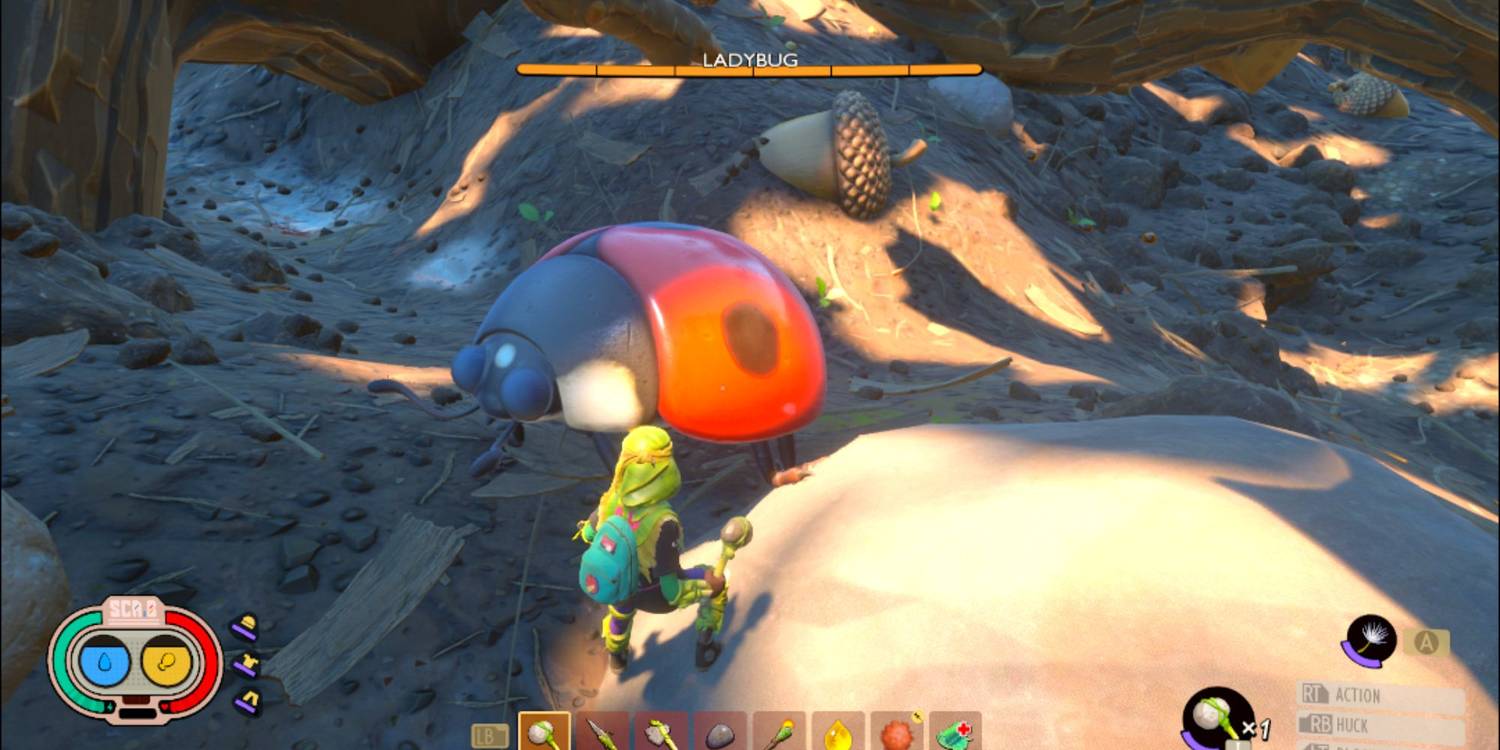 Ants and ladybugs can also be trouble for new players, so it's best to leave them alone at first. Ladybirds are tough and hard to kill with low-level weapons, so it's best to stay away from them.
The same goes for ants, which can be cute and curious, especially when players build a base. So it's best not to hit them by chance when cutting grass and stems. If you don't, get ready for chaos as they work together to protect their friends. Ants make less mess and damage when bases aren't built in the middle of their burrows.
Explore And Analyze To Progress
In Grounded, you move forward and get new recipes by finding things and figuring out what they are. At first, it's best to stay away from certain areas, but players must go into the wilderness and increase their reach to find and study better materials, which is part of the fun.
After a long time exploring, it's a good idea to go back to a Resource Analyzer often to level up and unlock new making recipes by building Brain Power. It's a good time to get more supplies, make new things, and get some rest before the next big trip.
Look Up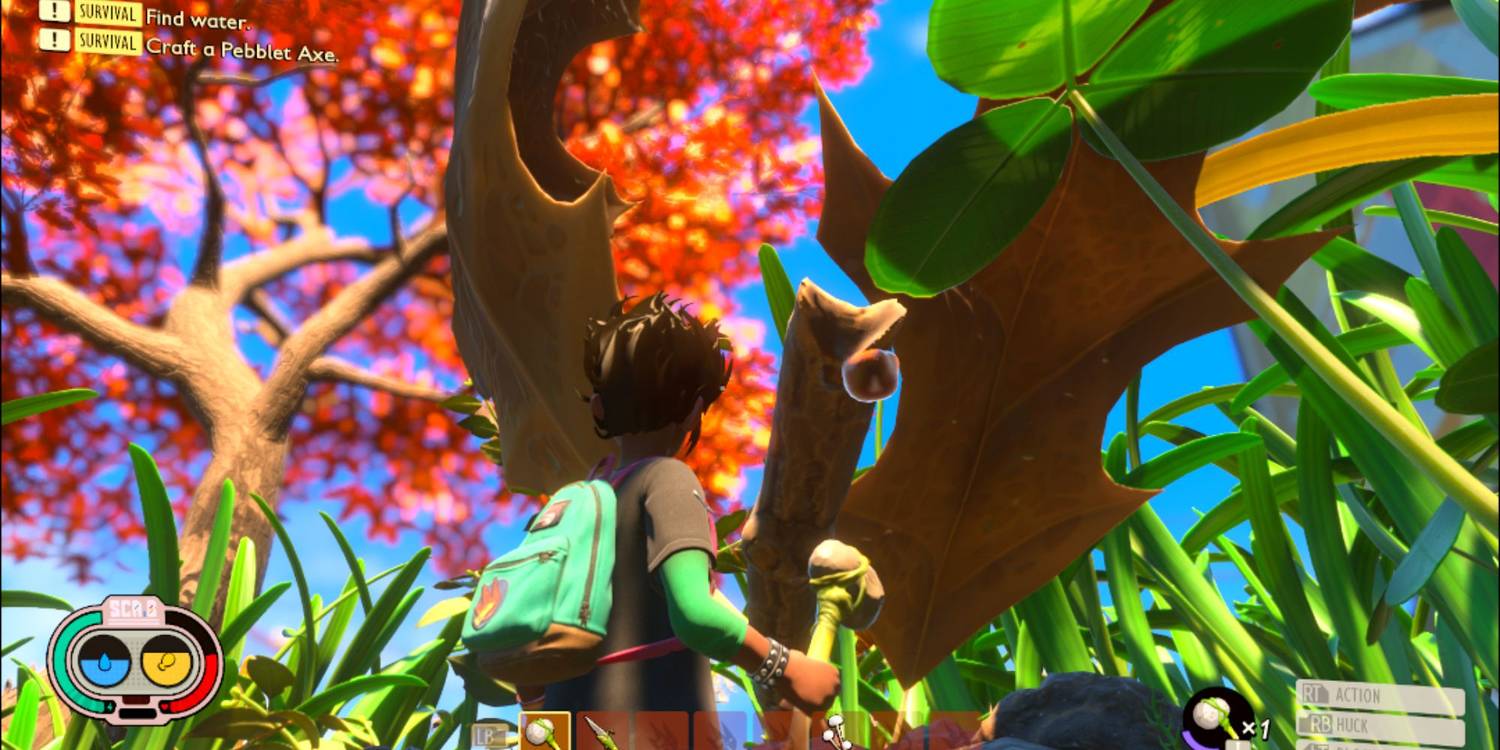 Having trouble finding Grounded's sap or other hard-to-find things? Try looking up! Even though Grounded makes player characters very small. They can still climb up to explore, find resources, and get to new places.
Sap can be hard for new players to find when it's scarce and hard to find. It's best to look for broken branches, look up, and climb to get to each piece of sap as required. When players make a hammer, they can also break up big clumps of sap. Big clusters of sap can be found near the center tree in Old Ant Hill.
Make A Workbench
The workbench is one of the first important Utility items to make, along with the pebblet spear, axe, and hammer. Many of the best guns and tools in Grounded can only be made with a workbench. So it's important to make one as soon as possible. Luckily, it doesn't take many materials to make one.
With 3 grass boards, 4 sprigs, and 2 pieces of sap, a player can make a workbench. Around the time a player sets up a workbench. It's helpful to set up grass and weed plank storage beds outside the base. This makes it easy to organize and build.
Prioritize Building A Base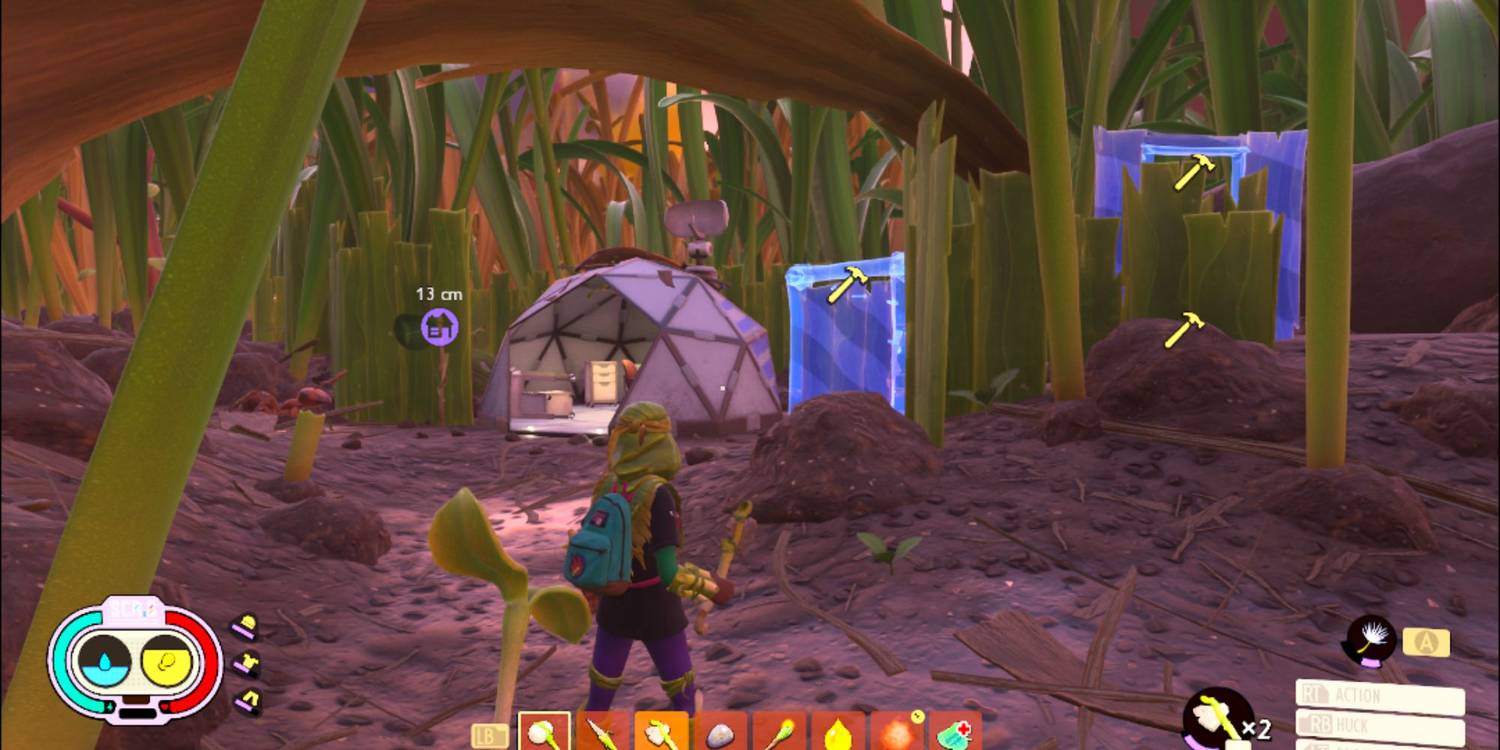 By the fourth or fifth day in the backyard, players should focus on making a base to protect themselves from insects like spiders, which can become more curious at night. Players can build a base pretty much anywhere. As long as the ground is good and there aren't any obstacles in the way. Some of the best places to build a base in Grounded are near juice boxes or high up, like around climbable items like the garden telescope.
The area around the Resource Analyzer is also a good place for new players to start, since everything is close by. But players can be very creative with their bases, especially once they get access to strong base materials like clay.
Prioritize The Smithing Station To Upgrade Weapons And Armor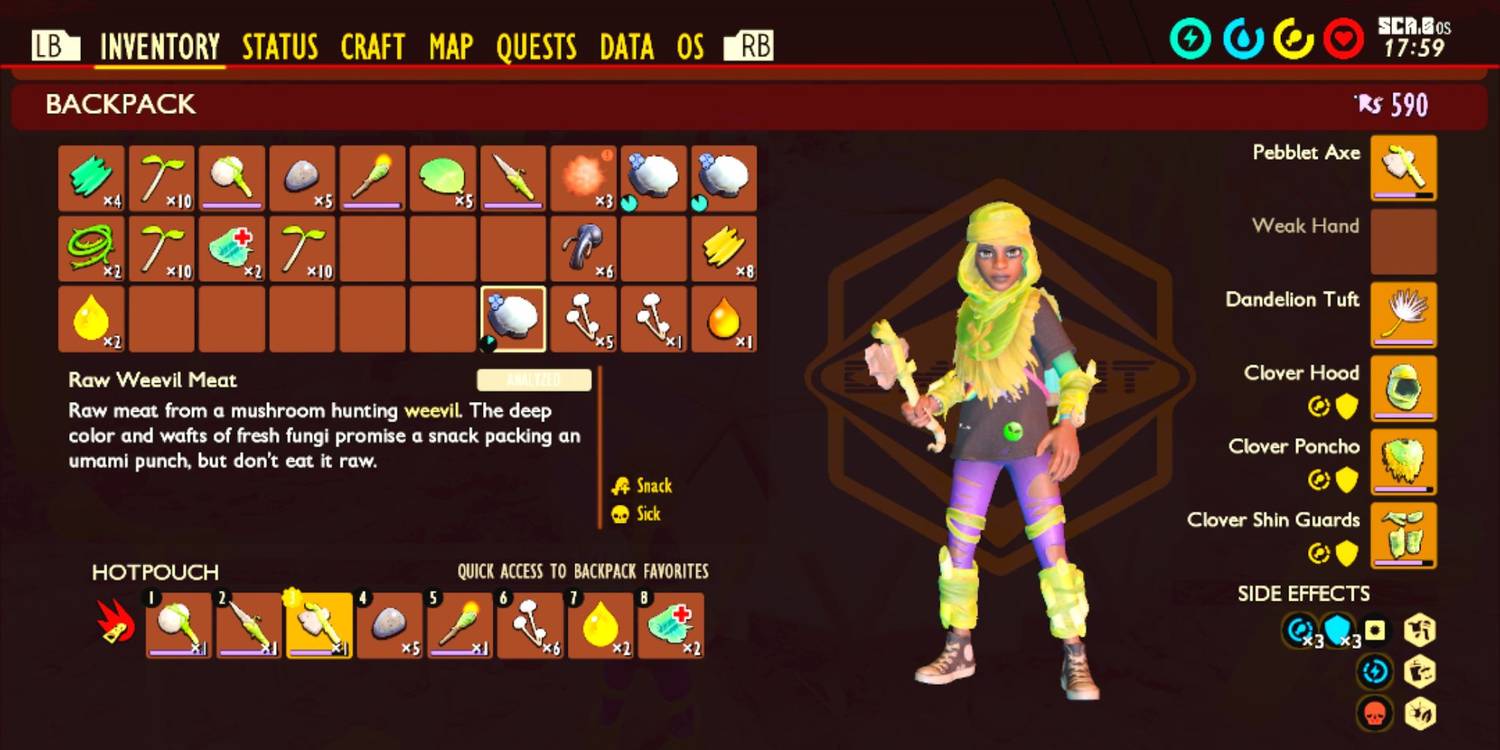 In Grounded, you need to make a Smithing Station as soon as possible. If you want to move forward and have any chance of escaping tougher bugs. The Smithing Station lets players improve their armor and weapons by using things like Quartzite and Brittle Whetstone that they have found.
Beginners should get acorn defense first until they can get stronger parts like those from ladybugs and black ants. During the day, you can find a lot of acorns and acorn seeds near the Great Oak tree. Red ant armor is also a useful set to get. Because it protects people well and makes red ants unable to find them.
Glide Using A Dandelion Tuft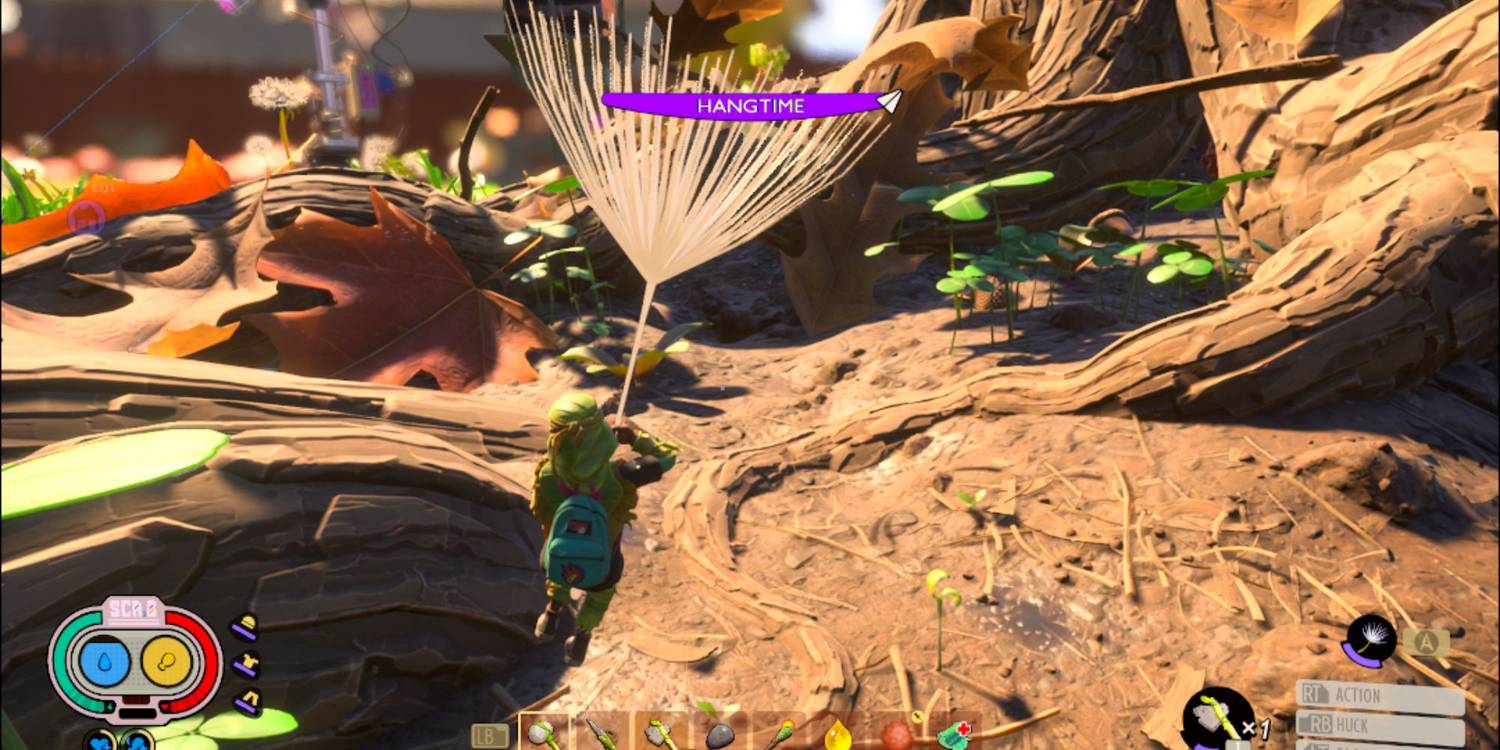 A dandelion tuft, which can be found anywhere in the world, is one of the best things in Funny Shooter 2 game. It's a cool trick that lets players glide across short distances and small gaps when it's in their inventory. This can help them avoid bugs and safely get down from higher places.
Gliding helps you get around dangerous places, like when you're looking for things around the Great Oak tree. When players look through holes in the leaves, they may see big beasts hanging out below. Gliding is a safe way to get across, since it reduces the chance of falling into a spider's den.
Trail Markers And Lights Lead The Way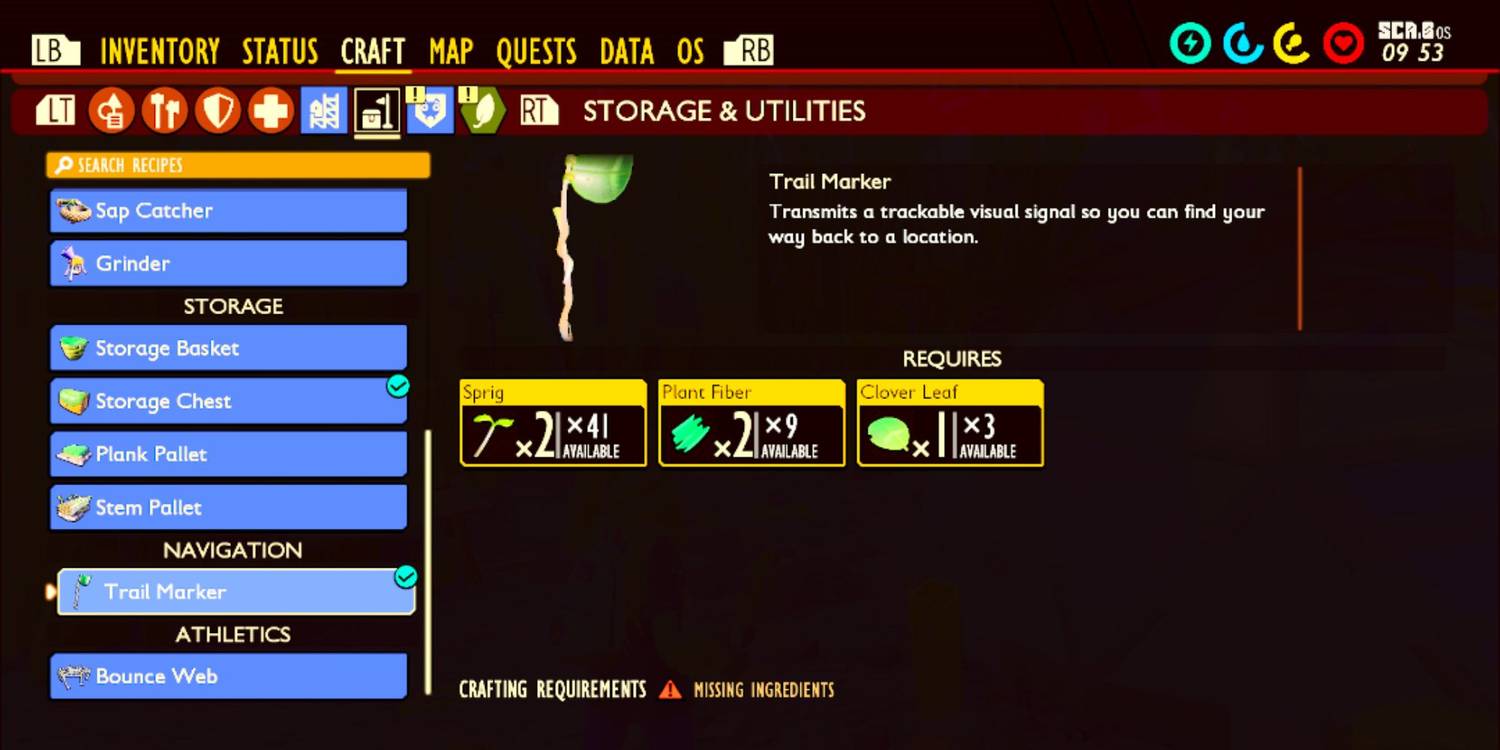 Grounded is a huge playground game with a big open world where it's easy to get lost, especially at night. Even though there are a lot of landmarks, like juice boxes. It's very helpful to make and use your own path markers. These act like waypoints, with icons and colors picked by the player that show how far away things are and which way to go.
Placing lamps and adding lit things like the spit roast is also a good way to light up frequently visited areas. This can help players find their way home and spot scary creatures hiding in the shadows before it's too late.
You can play Grounded on PC, Xbox One, and Xbox Series X/S right now.