These are the best guns in Terraria, and we've put them in order.
Terraria is a video game about making a base. It has a lot of melee and ranged weapons. You can use any type of weapon you want, but ranged weapons are usually best for harder content, especially when facing enemies that can fly, since it's easier to hit a target in the air with a projectile.
In Terraria, you can choose from a lot of shooting weapons, including magical ones, but guns are great because they do a lot of damage and fire quickly. The best weapons in Terraria are listed below, along with how to get them.
Phoenix Blaster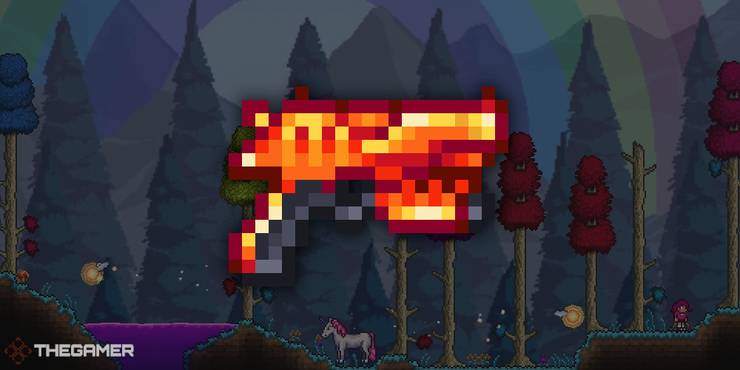 The Phoenix Blaster is the only Pre-Hardmode gun that is worth taking past the Wall of Flesh. It does a steady stream of damage and doesn't need too much ammo. Even though it finally falls off because weapons like the Uzi are so easy to get, you can always rely on the Phoenix Blaster if you're having trouble getting those weapons.
The biggest problem with this gun is that it doesn't autoswing, so you have to click the shoot button quickly to get the most out of its fast shot speed. Even so, there aren't many Pre-Hardmode guns that are so useful against every enemy you'll face when Hardmode starts.
Venus Magnum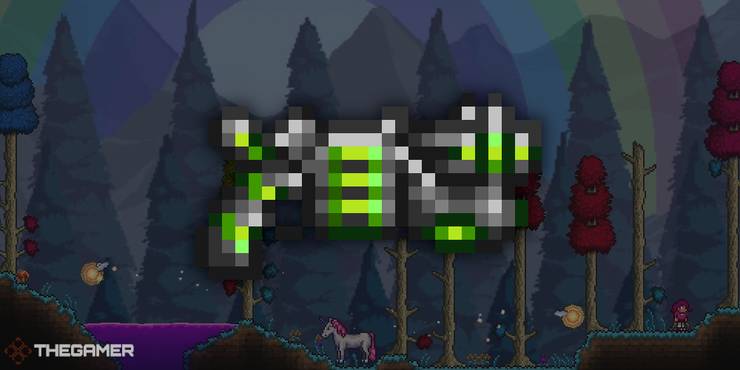 The Venus Magnum is a gun that shoots very quickly and does 50 damage. It's fun to use if you like to shoot fast and kill weaker enemies with just one shot. The Venus Magnum is not one of the best guns in Terraria. It has an average knockback and a 4% chance of making a critical hit.
If you want the Venus Magnum tool for yourself, you have to beat Plantera. But it only has a 14% chance of dropping this gun, which makes it a pretty rare piece of gear.
Sniper Rifle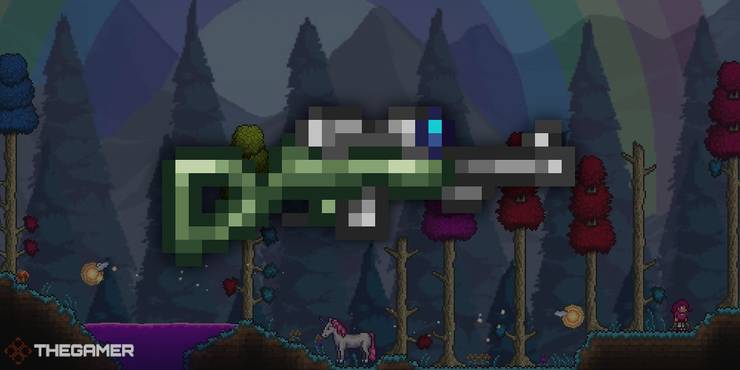 Because it does so much damage and has a high knockback number, the Sniper Rifle is the best long-range weapon in Terraria. With 185 damage per shot, the Sniper Rifle is hard to beat, especially since it has a 29% chance to do a critical hit when it hits.
You can get a Sniper Rifle by killing Skeleton Snipers, who have a 16% chance of dropping it when they die. After beating the Plantera boss, Skeleton Snipers live in the part of the Dungeon with slab walls.
Tactical Shotgun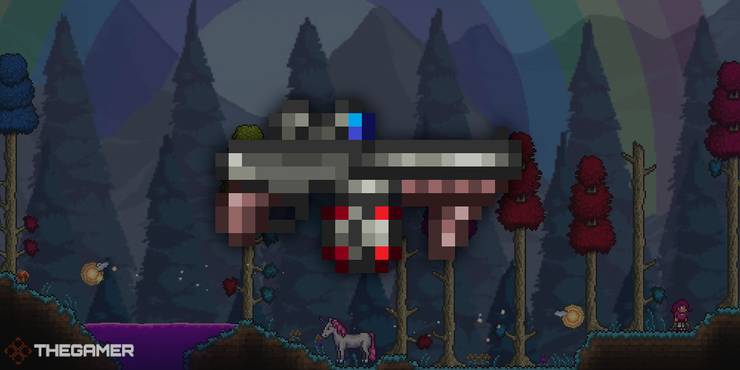 The spread of the Tactical Shotgun, which shoots six projectiles with each shot, makes it stand out. This gun can hit more than one enemy at once, so it's great for when you're fighting a lot of enemies at once. The Tactical Shotgun does 29 damage, knocks back a lot, and has a 4% chance of doing critical damage when it hits.
On a Hardmode world, getting the Tactical Shotgun isn't too hard. All you have to do is kill Tactical Skeletons, which have an 8% chance of dropping one. After you beat Plantera, you can go into the Dungeon to find Tactical Skeletons.
Super Star Shooter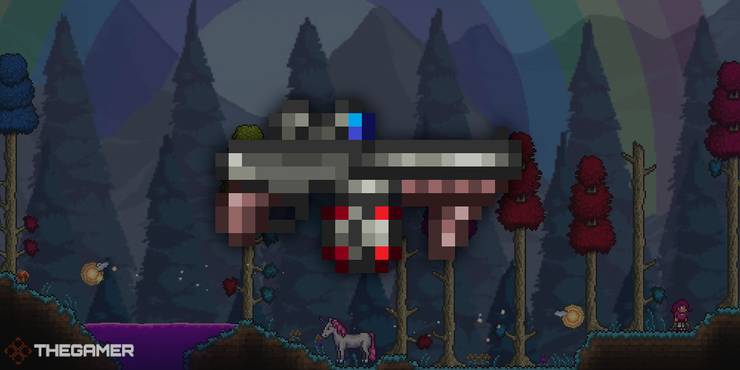 The Super Star Shooter is one of the best weapons in terms of raw power. There are better weapons, but you can't get many hard-hitting ones so early in Hardmode. You can get this powerful tool after just one fight with the Twins, since it only costs a Star Cannon and some Hallowed Bars.
Since it can only shoot Fallen Stars, the Super Star Shooter's main problem is getting Fallen Stars. Every shot that hits an enemy creates a second star that does even more damage. This can be used to control large groups of enemies in addition to killing bosses.
Uzi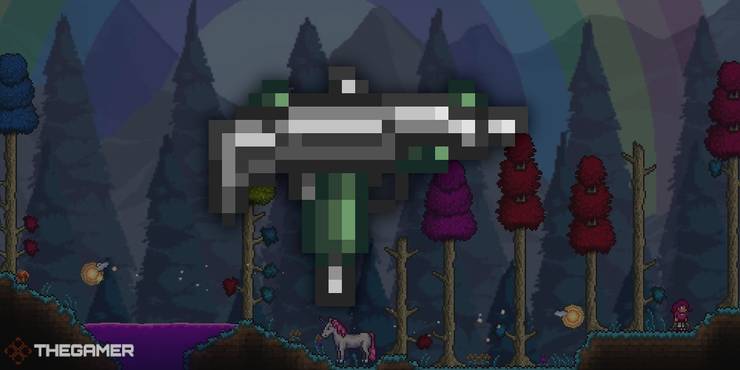 The Uzi does 30 damage and is known for firing at a very fast rate. There aren't many weapons in Terraria as fast as the Uzi, which is why many players choose it over other weapons. On the other hand, the Uzi has almost no knockback effect and almost no chance of a critical hit, which are two of its main flaws.
It's hard to get an Uzi because you have to beat Angry Trappers, who only have a 1% chance of dropping it. The Jungle and Underground Jungle biomes are where you can find Angry Trappers.
Flamethrower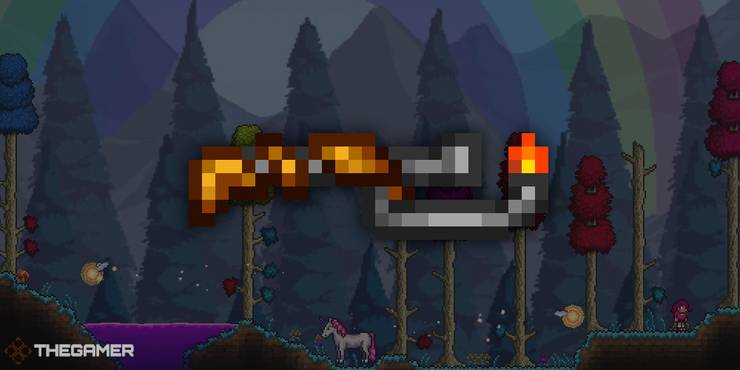 Because of how it works, the Flamethrower is one of the most fun tools to use in Terraria. When you use the Flamethrower, it does 35 damage, but its chance to hit a critical and knockback are both very low. Gel is used as the fuel for flamethrowers.
With Illegal Gun Parts, 20 Souls of Fright, and 20 Iron Bars, you can make a Flamethrower at an Orichalcum or Mythril Anvil. This makes it easier to get than guns that only drop if you kill a powerful enemy.
Xenopopper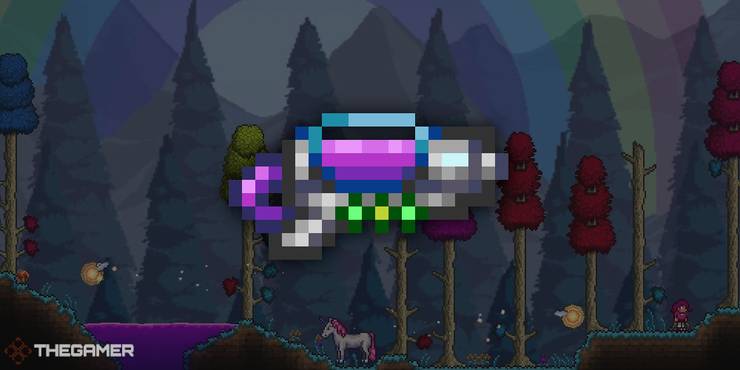 The Xenopopper is a strange weapon because it shoots bubbles that turn into bullets and hit an enemy. It does 45 damage, but it has a low chance to knock someone back and a low chance to hit a critical hit.
You have to beat the Martian Saucer if you want to add the Xenopopper to your arsenal. Unfortunately, the Martian Saucer only has a 16% chance of dropping a Xenopopper, which makes it hard to get if you need a gun fast.
Vortex Beater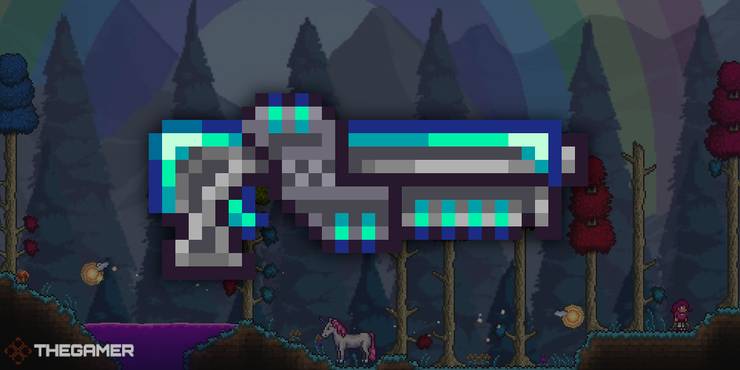 The Vortex Beater is a flexible weapon that can do 50 damage with bullets and 70 damage with rockets. What the Vortex Beater loses in knockback and chance of getting a critical hit, it makes up for in fire rate right away.
With 18 Vortex Pieces and an Ancient Manipulator, you can make a Vortex Beater. It's important to remember that the Vortex Beater is best used against big enemies because it's not very accurate. You can also try to use it on small enemies, but it won't work as well.
Dart Rifle And Dart Gun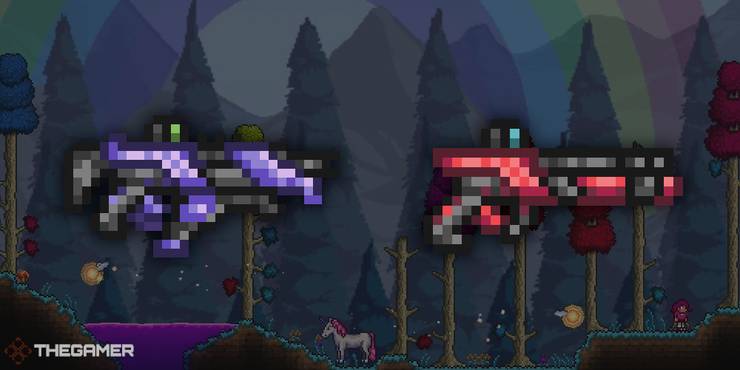 If you want a gun that can do high damage, control crowds, and cheaply lower defenses, the Dart Rifle and Dart Gun are your best options. You can get these two guns by killing Mimics in your evil biome. Instead of bullets, they use darts as ammo.
Thanks to the different types of darts that can be used and the high rate of fire of both guns, you can fully lock down any enemy you face. Ichor Darts do this job especially well, lowering the defense of bosses that soak up a lot of bullets to help you win faster.
Onyx Blaster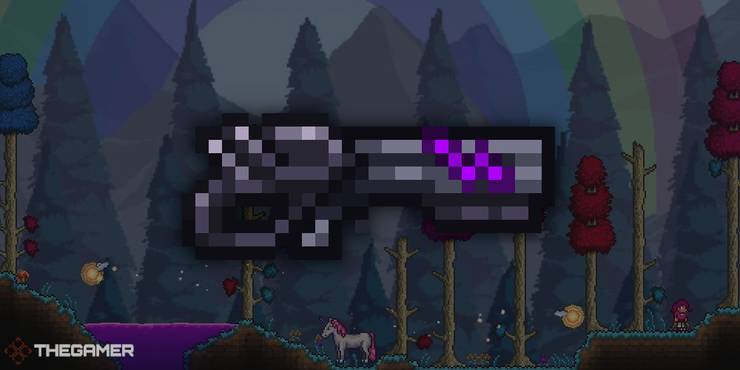 The Onyx Blaster fires a projectile that bursts when it hits an enemy. Even though the Onyx Blaster's spread isn't all that great, it's still better than many other guns because it explodes. The Onyx Blaster does 24 damage and has a low chance to give a critical hit, but it has a lot of knockback power.
In Hardmode, you need two Dark Shards, ten Souls of Night, and one Shotgun to make an Onyx Blaster at an Orichalcum or Mythril Anvil.
Megashark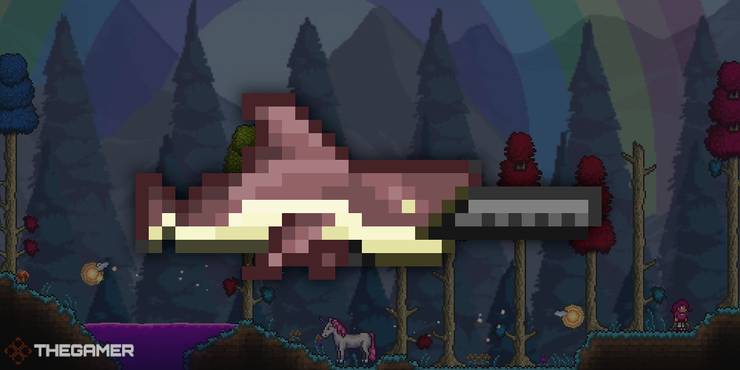 The Megashark is different from other guns in two ways. First, it has a very fast rate of fire. More importantly, when the Megashark is used. There is a 50% chance that it will not use a round of ammunition. With a low chance of getting knocked back and a low chance of getting a critical hit. The Megashark can do 25 damage per hit.
If you want to use the Megashark against your enemies, you need an Orichalcum or Mythril Anvil, one Illegal Gun Part, five Shark Fins, 20 Souls of Might, and one Minishark.
S.D.M.G.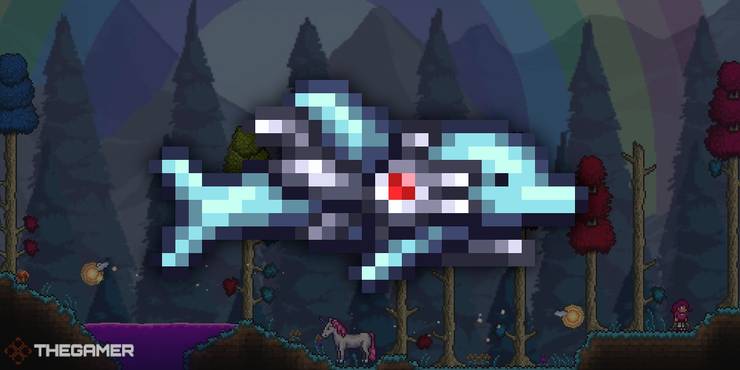 The S.D.M.G. is one of the most powerful weapons in Eggy Car, and if you use it right, it has a lot of promise. The S.M.D.G. does 85 damage and has a 14 percent chance of being a critical hit. Unfortunately, it doesn't do much damage. When you fire the S.D.M.G., there is a 66 percent chance that you won't have to pay for any ammo at all.
By beating the Moon Lord, you have an 11% chance of getting the S.D.M.G.. So it's not an easy gun to get. But in the end, it's all worth it because of how powerful it is.